A Trusted Protector
of the Auto-Lab Brand
PARTNER IN GROWTH
Regardless of the industry, our dedicated team can protect your business as you grow into a thriving franchise.
Crucial Expertise
While Expanding Business
PARTNER IN SUCCESS
Our guidance and dedicated counsel have taken hundreds of small ideas and turned them into thriving hospitality businesses.
Expert Counsel
Real Solutions
DECADES OF EXPERIENCE
We share a philosophy of providing real and practical solutions to our clients' difficult legal and business issues.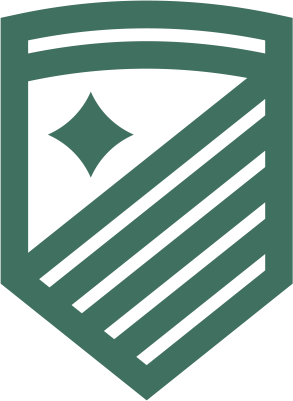 Who We Are
The law firm of Fahey Schultz Burzych Rhodes PLC fulfills the needs of municipalities, franchised businesses, employers, and public utilities in Michigan. Our Municipal Law division represents more than 150 municipal entities. Although based outside of Lansing, Michigan, we establish and represent business entities throughout Michigan.
Learn More About Our Professionals
What We Do
Our practice areas include:
What We're Doing
Stay up to date with FSBR with featured news articles, resources, and more!
How can we help?
You can request a consultation to discuss your legal needs in any of our practice areas with one of our highly experienced attorneys. Request a consultation today!
Thank you for reaching us.
We will contact you soon.
Al McFadyen
|

Delhi Township DDA
"Bill is accessible and provides prompt responses to requests for documents or legal opinions. We have a high degree of confidence in Bill's legal knowledge."
William Woodruff
|

Union Charter Township
"William Fahey has a depth of knowledge and practical advice which has made him a recognized leader in Michigan Land Use Law. Bill has presented numerous seminars I have attended. He presents material in a clear and concise manner. He has a track record of quick and accurate reviews of matters submitted to him."
Robert Johnson
|

Edenville Township
"When I look at the reference list above, Bill rates a 10 plus in every category. As township supervisor, I have recommended his services to two other townships or government agencies, and they both have hired him for legal counsel."
Billy Downs
|

BD's Mongolian Grill & Mongo Consulting, L.L.C.
"Trustworthy, experienced, protective, and insightful are words I would use to describe Mr. Burzych and his law practice. Mr. Burzych was instrumental in helping us at BD's Mongolian Grill develop and grow our franchise business. I highly recommend Mr. Burzych for all franchise and general business-related matters."
John Barker
|

Union Charter Township
"Schultz's easy-going, capable demeanor made him a pleasure to work with."
Julie Herrin
|

Northville District Library
"Stephen Schultz is an experienced contract negotiator. He is always well prepared, professional, personable, and well respected in the Michigan legal community."
Sue Osborn
|

City of Fenton
"I have been an elected city council member since 1985, and was elected mayor by the people since 1998. I have worked with many municipal attorneys and attended many state and national workshops and seminars. I have never had experience with anyone as knowledgeable as Steve Schultz. He is always very reliable and experienced in his opinions and responds to questions the same day. Since he became our city attorney we have not been sued by anyone regarding his legal opinions. He explains things so everyone on the council can understand and use them accordingly. He treats everyone with dignity and kindness and is very well respected by his peers. He supports our community by participating in local events and in the local chamber of commerce. Steve's integrity is beyond reproach and he is an exceptional individual. It was a very lucky day for the citizens of Fenton when we hired Steve Schultz to be our city attorney."
Dan Dysinger
|

Grant Township
"Mr. Fahey has always provided the most professional and exacting advice. We are very fortunate to have his firm represent us whenever we need legal help or guidance. I recommend his services to many other Township leaders."
James Porter
|

Oshtemo Charter Township
"Bill is a tireless worker with fine skills."
At Fahey Schultz Burzych Rhodes PLC, we've been helping municipalities, franchised businesses, employers, and more with their legal needs since 2008. We'd love to learn how we can help you, too.