MTA 2021: Township Public Safety Services Presentation
Learn More About Different Options for Township Public Safety Services
At the 2021 Michigan Townships Association virtual conference, attorneys William K. Fahey and Christopher S. Patterson presented on the different types of public safety services available to townships, and their legal and tax implications. If you missed the conference, or if you'd like a copy of the presentation for your records, you can get it here.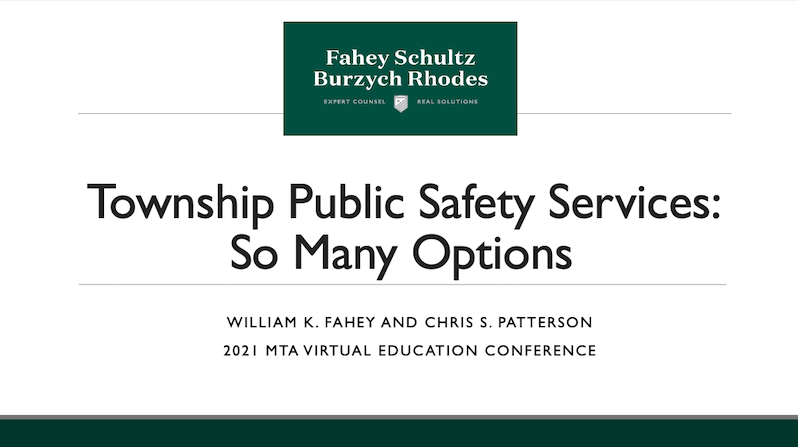 Download the free presentation to learn more about:
Different options to provide fire, police, ambulance and rescue services
How to effectively leverage volunteer services or private service providers
Joint municipal public service contracts
How to finance these public safety services in a way that works for staff and citizens
Dividing department costs equitably
And more
Fill out the form to access your copy of the presentation.