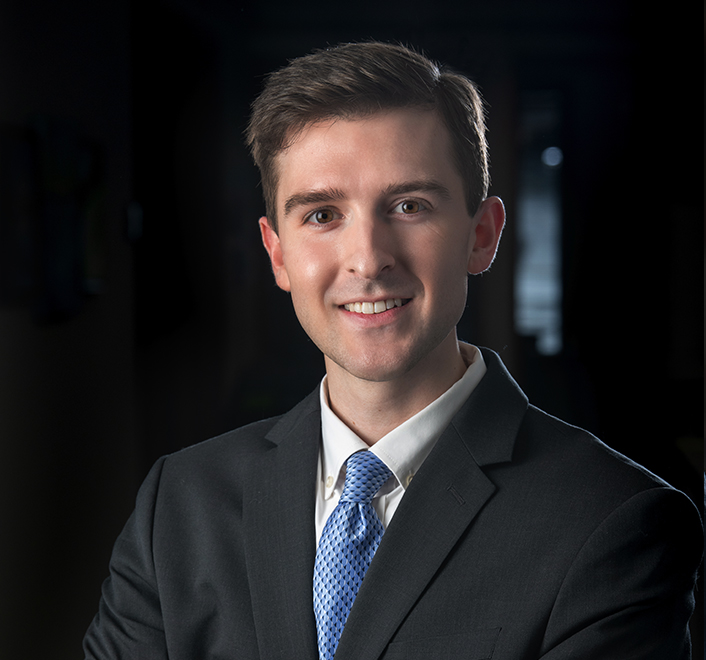 Jacob C. Chappelle
Associate Attorney
jchappelle@fsbrlaw.com
|
517.381.0100
Practice Areas:
Drain, Municipal, Corporate & Business, Franchise, Franchise Disputes
Overview & Experience
Jacob contributes his knowledge of law and writing acumen to the firm's Municipal, Drain, Environmental, and Business Services and Franchising practice groups. He works with Drain and Water Resource Commissioners as well as Intercounty Drain Drainage Boards across the state to assist with issues such as drainage agreements, easement creation and acquisition, and property condemnation. Jacob has also been involved with Lake Level and Lake Improvement issues. When necessary, he coordinates with professional engineers and property owners from around the state to accurately and thoroughly address client matters.
Jacob also assists the firm in providing legal advice to small to mid-size businesses to help manage business risk and execute growth strategies, with a focus on franchising.
Jacob joined FSBR in 2019 as a law clerk and became an Associate in 2020. While attending law school, he worked for the Michigan Department of Technology, Management, and Budget as a legal intern and was later a legal clerk for the Executive Office of Governor Gretchen Whitmer. He was also a Senior Preemption Editor for the Western Michigan University Cooley Law Review.
Outside of work, Jacob enjoys spending time with his family, his fiancée Alison, their dog Eggs Benny, and their two cats, Pancake and Waffle.
EXPERIENCE
Easement drafting and acquisition
Coordination with engineers, property owners, and other stakeholders on client matters
Assist with lake level and improvement projects (NREPA Part 307 and 309)
Assist in administrating a FEMA hazard mitigation grant program
Review, draft, and revise agreements, including independent contractor agreements, franchise-related agreements, and real estate contracts
Review deed work and other real estate materials
Honors & Education
EDUCATION
Western Michigan University Thomas M. Cooley Law School, J.D., 2020, magna cum laude
Loyola University Quinlan School of Business, B.B.A., Accounting
BAR ADMISSIONS
HONORS
Honor Roll 8/8 semesters
Dean's list 7/8 semesters
Certificate of Merit: Constitutional Law
Certificate of Merit: Advanced Legal Research: Legislative Research
Certificate of Merit: Advocacy
Eugene Krasicky Award recipient for Hilary Semester 2019 recognizing most significant contributions to the Western Michigan University Cooley Law Review