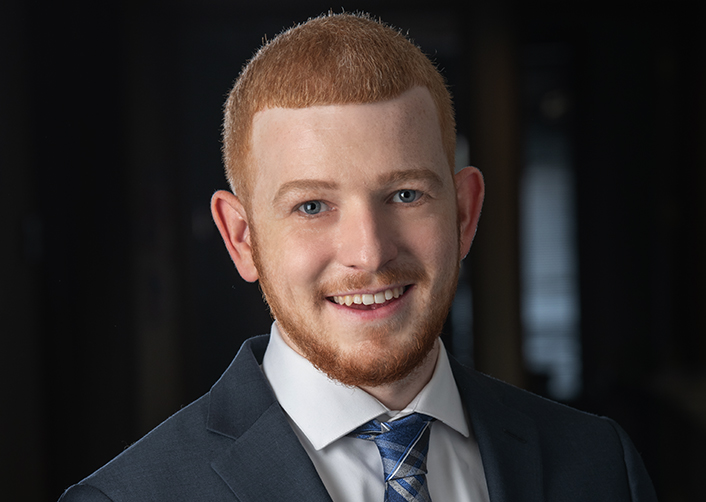 Matthew J. Stokes
Associate Attorney
mstokes@fsbrlaw.com
|
517.381.0100
Practice Areas:
Municipal
Overview & Experience
Matthew is an associate attorney with Fahey Schultz Burzych Rhodes. He extends his expertise largely to the practice of municipal law, collaboratively working with villages, townships, cities, and the various departments within them.
Matt regularly advises clients on challenges involving unique legal principles that apply to governmental entities. He has significant experience in researching and advising municipalities on complex zoning and constitutional law related matters. He has advised clients on various road-related matters, including abandonment, relinquishment and vacation as outlined in the Michigan General Highway Law and Land Division Act.
Drawing upon his prior experience as an Appraiser and a Michigan Certified Assessing Technician, Matt offers guidance to municipalities on how to proceed with various property tax assessment issues. Matt also has notable work in the labor and employment field, counseling clients on matters related to the numerous labor and employment laws that govern.
Matt joined FSBR in 2019 as a summer associate and was offered an associate attorney position upon graduating law school. While in law school, Matt further developed his legal skills by clerking at a business and property law firm. During his time at FSBR, Matt has worked on a broad array of complex legal issues, giving him a well-rounded approach to the practice of law.
Outside of the office, Matt enjoys spending time at his family's cottages on Portage Lake, traveling, and learning the Chinese language.
EXPERIENCE
Evaluated Michigan Freedom of Information Act ("FOIA") requests on behalf of municipalities and responded to requests in accordance with the FOIA.
Advised municipalities on constitutional issues as they relate to local zoning ordinance regulations.
Researched "unit clarification" and drafted a position statement, which was argued before the Michigan Employment Relations Commission.
Prepared and delivered presentation to several hundred newly elected municipal officials on best practices for ordinance adoption and enforcement.
Produced deliverables such as: legal opinions, memorandums, briefs, motions, complaints, contracts, job descriptions and job summaries, and ordinances.
Publications & Presentations
Matt co-authored several editions of the firm's Township E-Letter
Matt presented on ordinance adoption and code enforcement at the FSBR New Officials' Workshop
Honors & Education
EDUCATION
Michigan State University College of Law, J.D., 2020, cum laude
Michigan State University, M.J., Research and Analysis, 2020
Michigan State University, B.A., English, 2017, with honors
BAR ADMISSIONS
HONORS
Full-Tuition Merit Scholarship to Michigan State University College of Law
Jurisprudence Award for Gaming Law
Professional Activities
COMMUNITY SERVICE
Michigan State University Low-Income Taxpayer Clinic