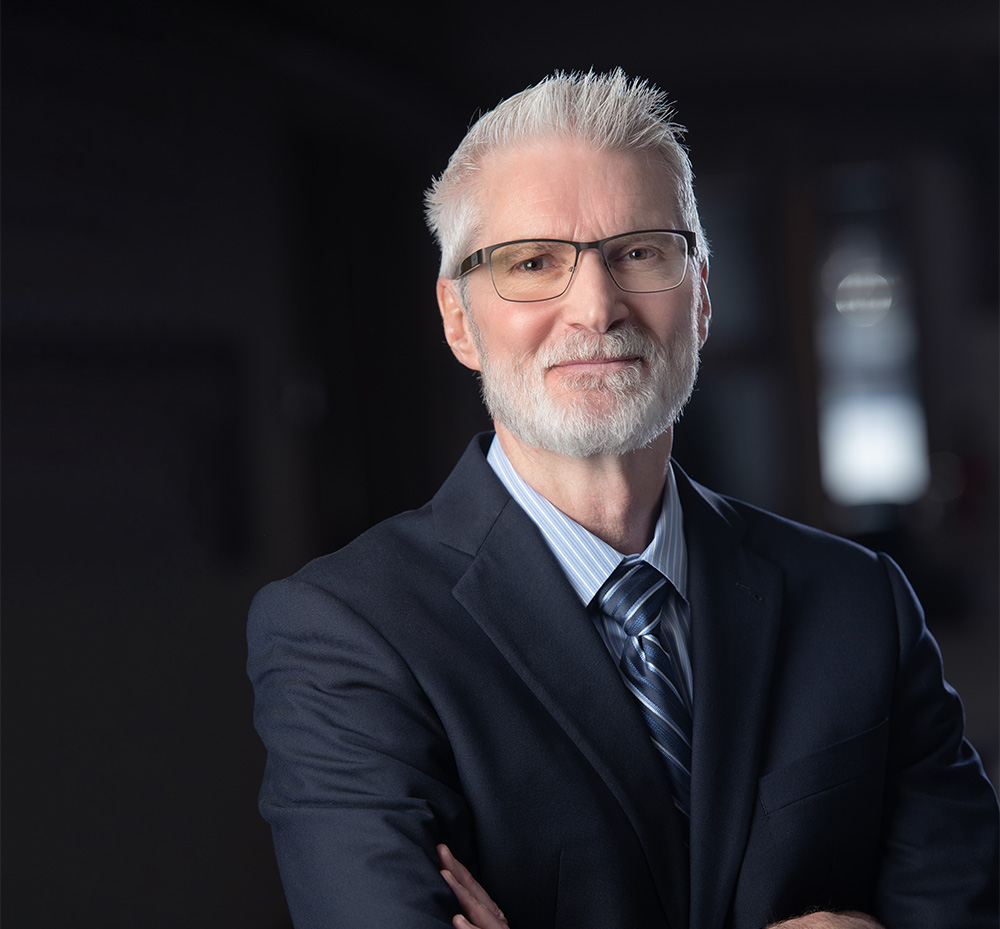 John A. Forrest
Of Counsel
jforrest@fsbrlaw.com
|
517.381.0100
Practice Areas:
Corporate & Business, Trademark, Franchise, Liquor, Litigation, Arbitration, Mediation & Other, Our Franchise Experience, International Development, Franchise Employment Matters, Brand Protection, Franchise Noncompete Agreement, Multi-Unit Franchising, Registration and Compliance, Franchise Disclosure Document, Defaults and Terminations, Franchisor Vicarious Liability, Income Reporting Audits, Insurance Risk Management, Franchisor-Franchisee Relations, Advertising Fund Management, Enforcing Franchise System Standards, Advertising Regulations
Overview & Experience
John focuses on all aspects of representing franchisors and small businesses, including franchise and distribution, commercial contracts, business planning, and corporate law.
He excels at listening to what his clients want to accomplish, analyzing it quickly, and then turning that into the legal documents they need. He's committed to timely, quality service for his clients, and he's proud to be part of a team of leading franchise lawyers in Michigan.
A practicing attorney since 1981, John has decades of experience representing and advising established and start-up franchisors in all aspects of franchise, business opportunity, and distribution law, including drafting disclosure documents and registering franchises under state franchise laws for many franchisors. He also has experience in the buying and selling of franchisor companies.
John has worked with a broad range of franchise clients, including Tuffy Tire and Auto Service Centers, Two Men and a Truck International, BIGGBY Coffee, Fowling Warehouse, Massage Green International Franchise Corp., Milkster Nitrogen Creamery, Red Effect Infrared Fitness, Stretch Smart Infrared Therapy, Zoup! Systems, LLC, LOOK! Insurance Agencies, Inc., Tropi-Tan Tanning Salons, Happy's Pizza, Airtime Trampoline & Game Park, and Wild Bills Tobacco.
When he's not working, John enjoys downhill skiing, golfing with his wife, having dinner with friends, and spending time with their children and grandchildren.
John came to FSBR in 2018 after serving as a shareholder at Butzel Long in Bloomfield Hills, Michigan.
EXPERIENCE
Responsible for compliance with federal and state franchise and business opportunity laws.
Drafting franchise and distribution related documents, including franchise agreements, area development agreements, area representations agreements, subfranchise agreements, co-branding agreements, confidentiality agreements, guaranties, franchise termination agreements, agreements relating to the sale of company-owned stores and the purchase of franchise stores, finance documents, promissory notes, security agreements, form agreements for use by franchisors in all aspects of the franchise business, transfer materials, administrative provisions for operations manuals, documents related to special franchise programs, supplier agreements and settlement agreements.
Advising franchisors in antitrust, price discrimination, supplier, and other trade regulation issues, as well as to all aspects of franchise dispute resolution.
Buying and selling of franchisor companies.
Significant experience in other aspects of commercial transactions and business planning, representing and advising clients on matters relating to corporations, limited liability companies, partnerships, and other entities, buying and selling businesses, business and tax planning, secured transactions, real estate, employment, and estate planning, as well as other areas of commercial law.
Publications & Presentations
John has authored several published works including "Covenants Against Competition in Franchise Agreements" for the second and third editions of the Michigan Chapter of the American Bar Association Forum on Franchising, the Michigan Business Formbook for the ICLE, and several other franchise-related articles.
Honors & Education
EDUCATION
University of Detroit School of Law, J.D., 1981, magna cum laude
Wayne State University Law School, Master of Law, taxation, 1987
University of Michigan, B.A., history and political science, 1977, high distinction
BAR ADMISSIONS