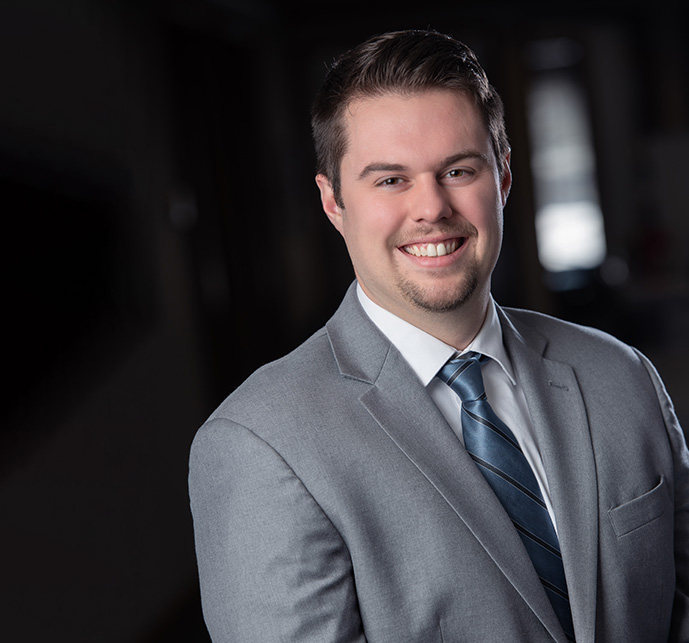 Cole D. Hedrick
Associate Attorney
chedrick@fsbrlaw.com
|
517.381.0100
Practice Areas:
Water Resources, Municipal
Overview & Experience
Cole supports the firm's growing Municipal Practice Group, concentrating on the representation of drain and water resource commissioners throughout the state, as well as townships, cities, counties, libraries, and special authorities served by the firm.
His work encompasses many of the nuts and bolts of public infrastructure projects, and his attention to detail is an essential part of the process. Cole is able to quickly analyze legal issues and simplify them for clients, outlining the what and why of government regulations.
Cole assists on drain and public projects from start to finish, working with professional engineers and utility, municipal, governmental, and private entities to research easements and flood claims.
The truth is important to Cole, even when it's not what someone may want to hear. His ability to empathize with clients while explaining the reality of a particular situation helps all parties come to an understanding regarding the details of municipal work.
Cole joined FSBR in 2016 after serving as a law clerk for the firm. He also clerked for the Michigan Department of Insurance and Financial Services. While he was in law school, Cole was an intern for the Ionia County Prosecutor.
Away from the office, Cole enjoys spending time with his wife. He's a fan of all MSU sports, but especially basketball. He also enjoys getting out in the woods and hunting every chance he gets.
EXPERIENCE
Historical drain and easement review
Section 197 Drainage District Boundary Revision projects
Drain projects from petition to construction
Easement acquisition, including title work review, easement drafting, landowner correspondence and negotiation, and condemnation
City of Niles: Dam removal and river restoration project
Publications & Presentations
In February 2020, Cole presented on Agreements and Permits Regarding Drain Law at the Michigan Association of Drain Commissioners' winter conference.
Honors & Education
EDUCATION
Michigan State University College of Law, J.D., 2017, summa cum laude, Dean Charles H. King Scholars Program member
University of Illinois – Springfield, B.S., Criminal Justice, summa cum laude, 2013
BAR ADMISSIONS
HONORS
Four-time recipient, Jurisprudence Award, MSU College of Law