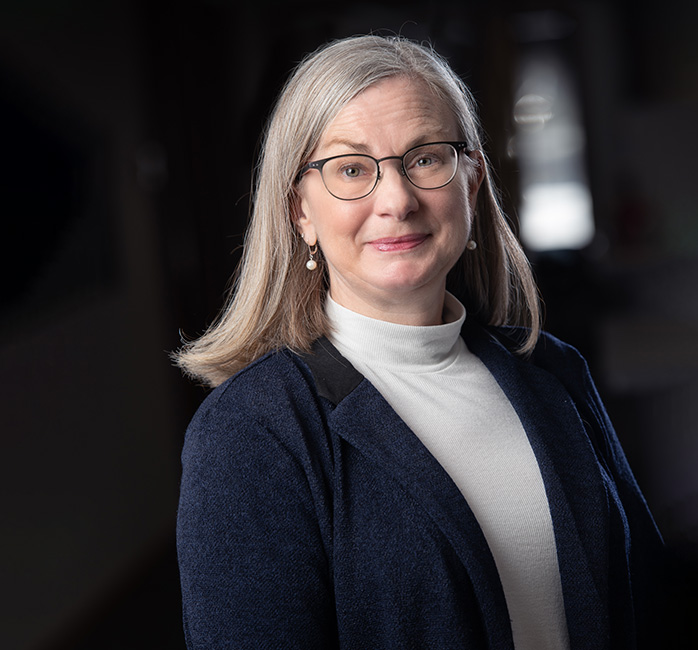 Sheralee S. Hurwitz
Of Counsel
shurwitz@fsbrlaw.com
|
517.381.0100
Practice Areas:
Labor & Employment, Litigation
Overview & Experience
Sheralee brings more than two decades of experience as an employment lawyer to FSBR, focusing on proactive management advice and helping clients solve problems when there's no clear legal answer.
She works with employers in a broad range of industries — from small business and nonprofit to health care and municipalities — helping them identify legal and practical issues in workplace concerns ranging from employment law to harassment investigations.
Employment law is often complicated and contradictory, and Sheralee takes pride in finding answers to tough questions. She's supportive, quick to offer advice and her perspective, and she is exceedingly thorough in her work to ensure she can see the big picture of a situation and boil it down for her clients.
Sheralee has extensive experience with the defense of employment discrimination claims, routinely assisting employers with the investigation and resolution of employment harassment claims. Since 1989, it's been her job to listen, distill, and offer expert advice so clients can make thoughtful decisions.
Sheralee joined FSBR in 2019. She started her legal career with the Labor and Employment Law Department of Morgan, Lewis & Bockius in its New York office. From New York City, she relocated to Lansing, practicing law with Foster, Swift, Collins & Smith, P.C., and then with Lewis, Reed & Allen in Kalamazoo.
In her free time, she stayed involved in her three children's activities as a band mom, stage manager and religious school committee chair, and also mentored at-risk students at their high school. Currently, she is a member of the Anti-Racism Task Force of ISAAC Kalamazoo, and spends time sewing or reading for fun.
EXPERIENCE
Defending EEOC, Michigan Department of Civil Rights, and other state civil rights agency claims.
Investigations of workplace harassment claims.
Day-to-day legal questions, answers, and practical guidance.
Wage and Hour concerns and claims defense.
ADA, FMLA, accommodations Q&A, and forms drafting and assistance.
Publications & Presentations
Sheralee has presented to clients and nonprofit organizations on topics including anti-harassment law, the Americans with Disabilities Act, employee handbooks, road funding, jurisdiction, and non-motorized facilities laws. She has performed audits for nonprofit organizations regarding their employment law needs. She has authored articles regarding the Americans with Disabilities Act, the Family Medical Leave Act, employee handbooks, policies and legal practices, defending against discrimination, and other workplace problems claims.
Honors & Education
EDUCATION
University of Virginia School of Law, J.D., 1989
University of Virginia, B.A. magna cum laude, With distinction, History, 1985
BAR ADMISSIONS
Michigan
New York
U.S. District Court, Western District of Michigan
U.S. District Court, Eastern District of New York
U.S. District Court, Southern District of New York
Professional Activities
PROFESSIONAL ACTIVITIES
Member, Society for Human Resources Management, 2012–present
Member, Kalamazoo County Bar Association, 2015–2019
COMMUNITY SERVICE
Husky Helper Mentoring Program, Portage Northern High School, 2011–2019
Board Member, including Vice President, Temple B'nai Israel, 2007–2010
Board Member, Arc Community Advocates of Kalamazoo, 2012–2015
Chair and Member TBI Religious School Committee, 2009–2016