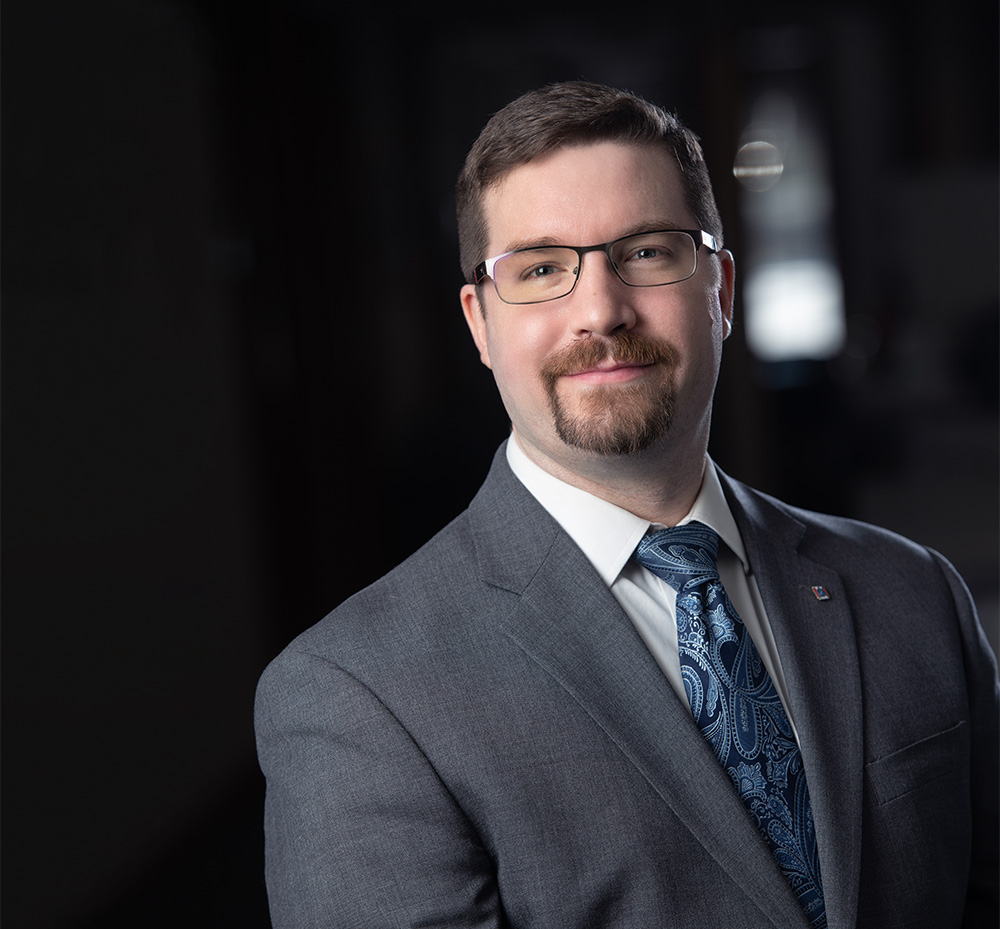 Matthew A. Kuschel
Associate Attorney
mkuschel@fsbrlaw.com
|
517.381.0100
Practice Areas:
Municipal
Overview & Experience
Matt is part of the firm's growing Municipal Practice Group, representing townships, cities, counties, libraries, and special authorities throughout the state.
He is drawn to the dynamic energy in pursuing a perfectly crafted decision that delivers the results his clients seek. The feedback and engagement that comes out of the process as regulations are created fuels Matt's creativity, drive, and work ethic, and he is excited to be a part of crafting solutions to meet specific needs and has assisted several townships in the new area of marijuana ordinances.
The ordinances he drafts balance solutions that achieve municipal goals while offering a realistic approach to language and supports collaborative solutions for citizens, local businesses, and outside groups. He assists boards and commissions in moving projects forward, ensuring that stakeholders and partners are meeting their legal requirements, and finding solutions to common problems to facilitate successful projects. His expertise also extends to marijuana regulation and real estate transactions.
Matt is detail-oriented and agreeable, making him a natural with both research and committee work. He enjoys working with people from all backgrounds, and he's proud of his ability to build trust and consensus quickly.
He joined FSBR in 2015 after working for the Michigan Court of Appeals, researching a wide variety of topics including administrative law, municipal law, and business litigation.
At home, Matt is dedicated to getting his four kids to bed on time, reading, computer gaming, and sampling a good Irish whiskey. His family also proudly supports the local special-needs community.
EXPERIENCE
Draft, review, and amend ordinances to address general and specific concerns, whether through a new ordinance, a simple amendment, or a wholesale review and rewrite of an existing zoning ordinance.
Marijuana ordinances, whether opting in or opting out, and assisting townships from establishment to implementation, application and permit reviews, and ongoing regulation.
Zoning and nuisance ordinance enforcement, including civil infractions and circuit court actions.
Real estate transactions, including negotiation, drafting purchase agreements, and facilitating closings.
Defending township decisions and policy before Zoning Boards of Appeal, Circuit Courts, and the Court of Appeals.
Assist Downtown Development Authorities and Brownfield Authorities with plan adoption, amendment, and implementation.
Creation of a new district library and other library issues
Publications & Presentations
Matt has presented on topics including township law, lead and copper rules, wedding and event barns, civil infractions, and ordinance enforcement processes at seminars and conferences throughout the state, including the annual MTA Conference as well as local events sponsored by municipal groups such as the MTA and MATS. He has authored articles for various publications on marijuana regulations, wedding and event barns, developments in zoning, and other township and municipal issues.
Honors & Education
EDUCATION
Ave Maria School of Law, J.D., 2012, magna cum laude, St. Thomas More scholarship
Michigan State University, James Madison College, B.A., Political Theory and Constitutional Democracy, 2006, cum laude, Phi Beta Kappa
BAR ADMISSIONS
Professional Activities
PROFESSIONAL ACTIVITIES
Member, Catholic Lawyers Guild, Lansing, 2016–present
COMMUNITY SERVICE
Member, Knights of Columbus, 2007–present