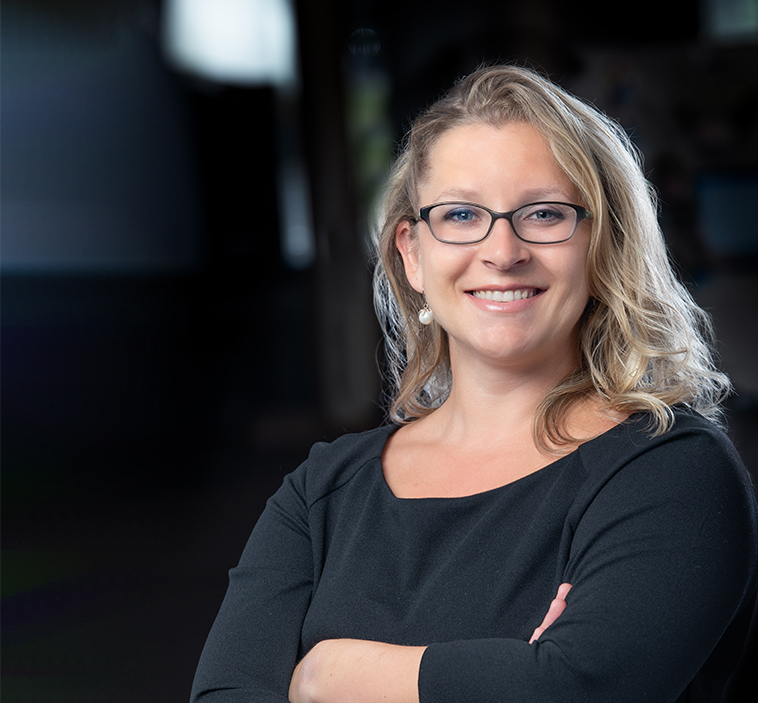 Helen Lizzie Mills
Member
hmills@fsbrlaw.com
|
517.381.0100
Practice Areas:
Labor & Employment, Municipal, Litigation
Overview & Experience
Lizzie works in municipal law, labor and employment law, and general litigation, providing daily advice and counsel on the myriad issues municipalities and employers face.
Her municipal practice involves drafting and enforcing ordinances, preparing legal opinions, and addressing the issue du jour for the many townships with whom she works. Lizzie enjoys helping her clients solve problems and plan for success, and she understands the challenges of running the business of local government in the public eye.
Her labor and employment law practice focus keeps her busy, representing municipal and private sector management. The labor and employment practice in particular can be intensely personal and sometimes involves the tough realities of termination, but Lizzie strives to bring empathy to the table as she advocates for a legal resolution. Her affinity for interacting with people enables her to quickly dissolve conflicts. She also has the gift of an incredible memory, recalling details not only about problems she's worked to solve but about the people involved. Relationships are critical in labor and employment issues; being able to recall professional and personal details off the top of her head is a real asset to her clients in labor negotiations and conflict resolution.
Lizzie has extensive experience in collective bargaining, grievance and interest arbitration, and administrative claims defense before the Equal Employment Opportunity Commission, Michigan Department of Civil Rights, state and federal wage and hour divisions, and others.
Lizzie joined Fahey Schultz Burzych Rhodes in 2010 and became a member in 2017. Prior to that, she served as a judicial extern to the Hon. Thomas L. Ludington, District Court Judge in the Eastern District of Michigan. While at Thomas M. Cooley Law School, Lizzie earned 11 Certificates of Merit, the highest honor for academic performance in a course.
When she's not at work, Lizzie enjoys spending time with her husband and children; strives to read hardcover books ranging from mysteries to autobiographies of important figures in world history, to true crime to professional development theories; listening to an HR or true crime podcast; and enjoying the lake near their home year-round.
EXPERIENCE
Negotiates labor contracts for public and private employers with UAW, Teamsters, AFSCME, POLC, POAM, TPOAM, IAFF, MAFF, CCLP, Steelworkers, and unaffiliated groups.
Defends contract and disciplinary grievances on behalf of management.
Successfully defends against unlawful discrimination claims in circuit court and before civil rights agencies.
Drafts employee handbooks that are up to date with ever-changing labor and employment laws.
Coordinates return to work transitions involving fitness for duty, accommodations, or other complex matters.
Publications & Presentations
Lizzie regularly presents on issues relating to the following areas:
Wage and hour, including unique rules related to public employees.
Unlawful harassment and discrimination avoidance and management.
Bargaining strategies and obstacles.
Managing employee leave in the complex world of the ADA, FMLA, workers' compensation, collective bargaining restrictions, and policy mandates.
Personnel policies and handbooks.
Keeping personnel decisions out of the headlines.
She has authored articles on the following topics:
Bargaining strategies and obstacles in the public sector.
Unlawful harassment and discrimination, including policy drafting, investigations, resolution, and defense of claims presented in state or federal civil rights agencies or the courts.
Managing wage and hour investigations and outcomes.
Common traps for restauranteurs in managing personnel and wage and hour matters.
Honors & Education
EDUCATION
Western Michigan University Cooley Law School (formerly Thomas M. Cooley Law School), J.D., 2010, magna cum laude
Saginaw Valley State University, B.A., Spanish, history and philosophy, 2005, summa cum laude, Roberts Fellow Scholar
BAR ADMISSIONS
Michigan
Federal Bar Association
HONORS
Inaugural "book award" scholarship recipient for excellence in advanced property law courses, 2010, Real Property Law Section of the State Bar of Michigan
Top 5 Under 35, 2015
 Honoree, Michigan's Rising Stars in State, Local & Municipal Law, 2019
Professional Activities
PROFESSIONAL ACTIVITIES
Co-chair and chair, Ingham County Bar Association's annual Ask A Lawyer event for October's Pro Bono month, 2013–2018
Volunteer mediator, Resolution Services Center of Central Michigan, 2014–present
Council for the Government Law Section of the State Bar
Member, 2016–present
Secretary/Treasurer, 2019–2020
Editor, "Briefly," the publication of the Council for the Government Law Section of the State Bar, 2016–present
COMMUNITY SERVICE
Highfields Board of Directors
Member, 2015–present
Chair, 2018–2019
Founding member, Den Defenders Youth Football program, Laingsburg, Michigan, 2017–present