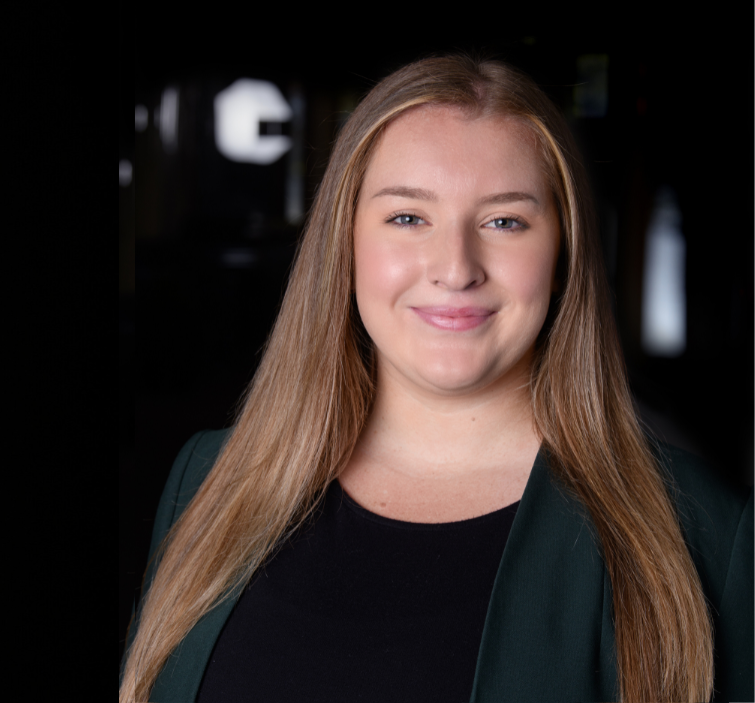 Hannah C. Morgan
Associate Attorney
hmorgan@fsbrlaw.com
|
517.381.31367
Practice Areas:
Corporate & Business, Trademark, Litigation, Labor & Employment
Overview & Experience
Hannah specializes in business and franchise law, as well as management-side labor & employment law. She began her journey with the firm in 2021 as a law clerk, and upon passing the bar in 2022, she was offered an associate attorney position.
In her practice, Hannah drafts various agreements tailored to meet her clients' unique business and employment needs, while ensuring that the terms accurately reflect the interests and goals of her clients. Hannah prepares extensive documentation for purchase and sale transactions, reviews and revises leases, assists clients with trademark infringement protection and enforcement,  conducts extensive legal research and drafts legal memorandums in her respective fields of practice, and drafts franchise agreements and other related documents in compliance with complex franchise disclosure laws.
In the realm of labor and employment law, Hannah serves as an advocate for employers. She adeptly handles a wide array of employment-related matters, including discrimination and harassment claims, wage and hour disputes, employment contracts, and workplace policies. Hannah is well-versed in both federal and state labor laws and strives to ensure her clients maintain compliance while promoting a fair and equitable work environment.
Hannah is dedicated to staying at the forefront of legal developments in her areas of focus. She has developed expertise in emerging legislation, including the Corporate Transparency Act, Pregnant Workers Fairness Act, and the PUMP Act. Her commitment to expanding her knowledge allows her to provide informed counsel and effectively address the evolving needs of clients.
Outside of work, Hannah enjoys spending time with her fiancé and dog, playing tennis, and traveling (especially to Hawaii and the Upper Peninsula).
Experience
Franchise, Business, and Employment Issues
Labor Issues and Grievance Arbitration
Contracts and Franchise Work
Trademark Research and Enforcement
Honors & Education
EDUCATION
Michigan State University College of Law, J.D., summa cum laude, top 3% of class)
University of Colorado, B.A. in Political Science; English Writing minor, degree honors: with distinction (2019)
BAR ADMISSIONS
HONORS
Dean's list every semester
Jurisprudence award in Constitutional Law II, Administrative Law, and Contracts
Professional Activities
Active member of Women's Lawyer Association of Michigan
Member of Athena Win (a local leadership group in Lansing)