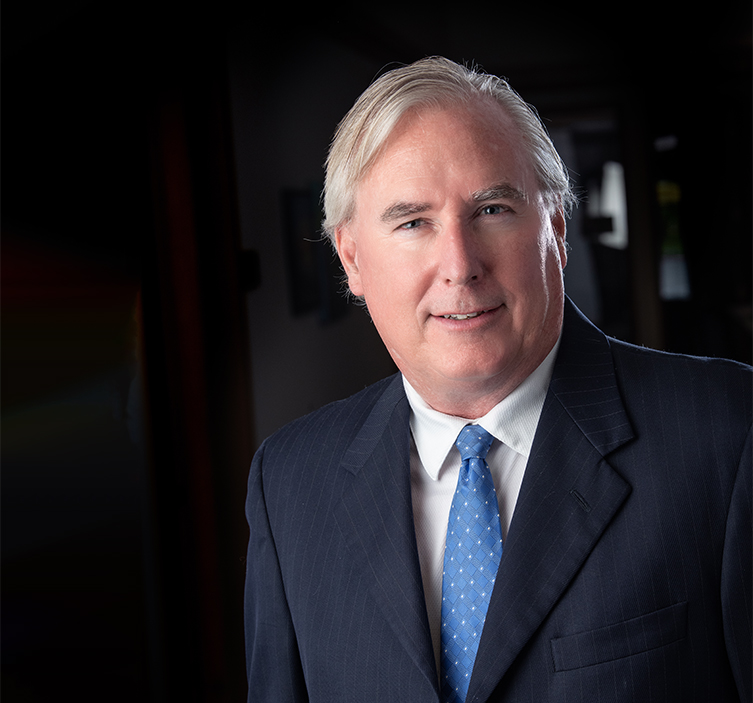 Robert P. Anderson
Of Counsel
randerson@fsbrlaw.com
|
517.381.0100
Practice Areas:
Corporate & Business, Litigation, Franchise, Litigation, Arbitration, Mediation & Other, Franchise Law, International Development, Franchise Employment Matters, Brand Protection, Franchise Noncompete Agreement, Multi-Unit Franchising, Registration and Compliance, Franchise Disclosure Document, Defaults and Terminations, Franchisor Vicarious Liability, Income Reporting Audits, Insurance Risk Management, Franchisor-Franchisee Relations, Advertising Fund Management, Enforcing Franchise System Standards, Advertising Regulations, Our Franchise Experience
Overview & Experience
Bob focuses his practice on all aspects of franchise and corporate law. His comprehensive knowledge and experience in litigation, franchise, mergers and acquisitions, regulatory compliance, real estate transactions, and complex legal agreements make him ideally suited to help growth-oriented companies.
With over 30 years' experience, Bob is well-regarded in his field and has a proven track record of success evidenced by his achievements. For over a decade he has been nationally recognized for his abilities and high ethical standards.  Bob has successfully handled complex commercial transactions, increasing revenue, profits, and creating value for his clients. Bob is committed to helping his clients achieve high-level growth initiatives in the most efficient manner possible.
Prior to joining FSBR, Bob has notably served as Deputy General Counsel of a large Midwest retailer working strategically with the executive team.  His success there included managing the growth of the company's franchise system.  Prior to working in-house, Bob spent over 30 years in private practice including as an equity partner at a leading Detroit area law firm. Over the course of his career, he has counseled clients in every phase of the business life cycle, from inception to expansion and beyond. He prides himself on developing industry knowledge to better advise his clients on a range of issues and strategies; in turn, clients look to him as a close, trusted advisor for their decision-making.
When he is not in the office, Bob enjoys tennis, skiing, boating, and spending time at his cottage in Northern Michigan.
EXPERIENCE
Implemented strategic growth and acquisition initiatives for domestic and international expansion leading to increase in sales
Managed largest expansion of franchise division in company history
Successfully represented company in acquisition by private equity firm
Completed successful multi-company acquisition and integration leading to significant cost savings
Successfully negotiated complex real estate transactions allowing Company to open additional stores increasing sales and profit
Counseled senior leadership team on strategies to reduce risk and create efficiencies in supply chain
Improved regulatory compliance by systemizing lease and franchise administration
Publications & Presentations
Bob has presented on a variety of topics including data privacy, the California Consumer Privacy Act, Canadian law for US companies, and mergers.
Honors & Education
EDUCATION
Michigan State College of Law, J.D.
University of Michigan, B.A., General Science
BAR ADMISSIONS
Michigan
S. District Court, Eastern District of Michigan
S. District Court, Western District of Michigan
HONORS
DBusiness 2019 Top Corporate Lawyer
Martindale Hubbell AV Rating 2005 to Present
Board of Directors Better Business Bureau 2012 to 2016
Vistage International Eagle Award 2006
Past President Phi Gamma Delta Alumni Association
Professional Activities
PROFESSIONAL ACTIVITIES
Member, State Bar of Michigan
Oakland County Bar Association
American Bar Association
COMMUNITY SERVICE
Past President Alumni Association of Phi Gamma Delta, University of Michigan Chapter
Co-Chair Automation Alley Finance Committee 2011 to 2015
Rotary International
Elder Orchard Lake Community Church Presbyterian